Workspace Expo Paris 2023
During the Workspace Expo in Paris, we had the opportunity to present our latest solutions and learn about the needs and expectations of our customers!
Workspace Expo 2023
We are happy to have been part of such an outstanding event. We would like to thank the numerous visitors to our stand and hope that we have provided inspiration and our team has comprehensively answered all questions. We are looking forward to future events where we will have the opportunity to exchange experiences with our customers and present our products to a wider audience.
During the event we had a chance to present our latest collections of acoustic furniture. They were very popular and attracted the attention of the great majority of visitors. The stand included :
ConScape - acoustic system of space division, that allows you to separate your private space much needed for focused work.
AcuStixx - modular standalone partition, made up of recycled, upholstered segments.,
SafeSpot - modular seat with an acoustic partition that helps to work in concentration as well as to escape from the buzz of conversations.
CubiSound - system of acoustic panels that absorb sounds, available in wall-mounted and pendant versions.
AcuPro - modular system of wall absorbers with high soundproofing properties.
Innovations and bestsellers
In addition to novelties, our booth featured our top products. The Start-Us collection of foldable desks, with electric height adjustment attracted a lot of the attention, as well as the agile Wariant series. We also presented our reliable and stylish AXY-Line conference tables and workstation furniture - Op-Lite.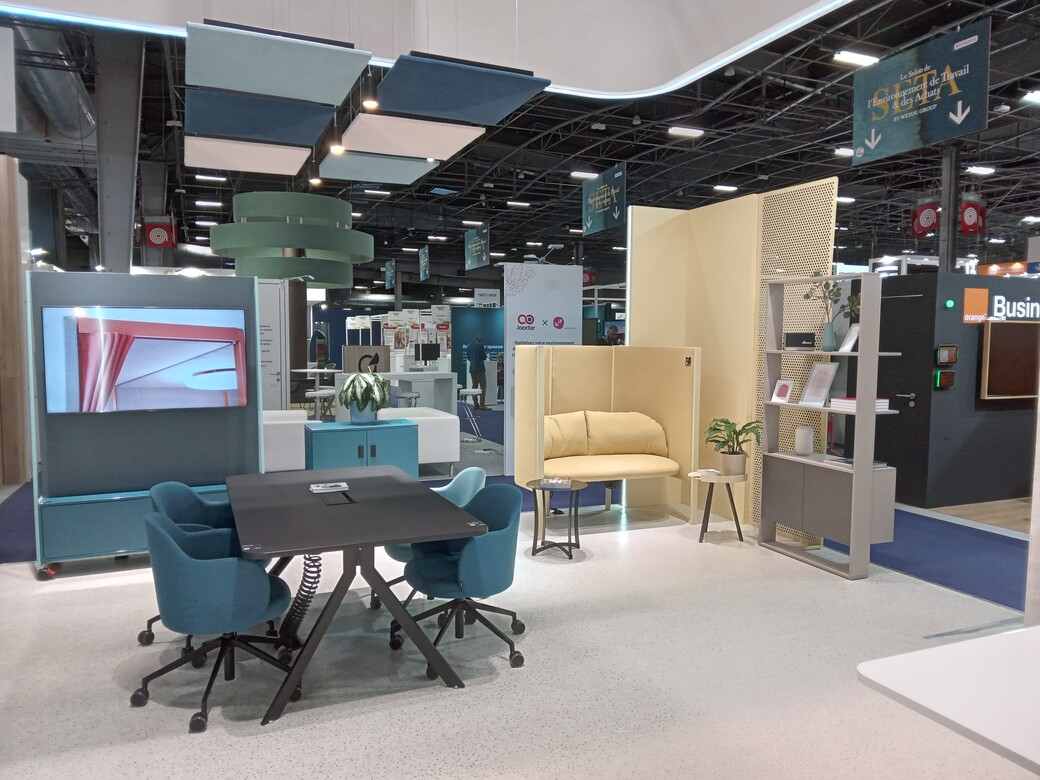 Summary
It was a challenge and at the same time a great pleasure for us to be one of the exhibitors at Workspace Expo 2023 in Paris. We came back inspired and ready to further develop our brand. Once again, we would like to thank each and everyone who visited the MARO stand and invite you to contact us and become our partner. We will also be happy to answer any further questions about our offer.