Six office essentials from MARO Office Furniture Factory
The furnishings of your office affect not only the aesthetics of the interior, but also the overall well-being of your employees, and thus their efficiency. In modern spaces, quality is more relevant than quantity, so you should consider what pieces of equipment are essential for your office. We have selected six of them – check out our article to learn more!
Electric desks with height adjustment
It is difficult to imagine an office space without a desk. You should opt for top-quality, comfortable furniture. Get familiar with the product range of MARO Office Furniture Factory. It offers extremely functional, cutting-edge electric desks.
Thanks to this solution, your employees can switch positions while performing their work duties. This is beneficial for their efficiency as well as boosts mood and reduces fatigue. The electric desks are very versatile and adapt to the user's posture and height. Most of them feature a special anti-collision sensor and an optional PREMIUM remote control, which can, for instance, remind you to get up at the right time.
The office furniture from MARO combines all the necessary qualities – it is ergonomic (and therefore spine-friendly), practical, safe and aesthetically pleasing. It perfectly suits modern interiors and meet the users' needs. The electric desks are available in various color combinations that can match the rest of the space to create a harmonious setting.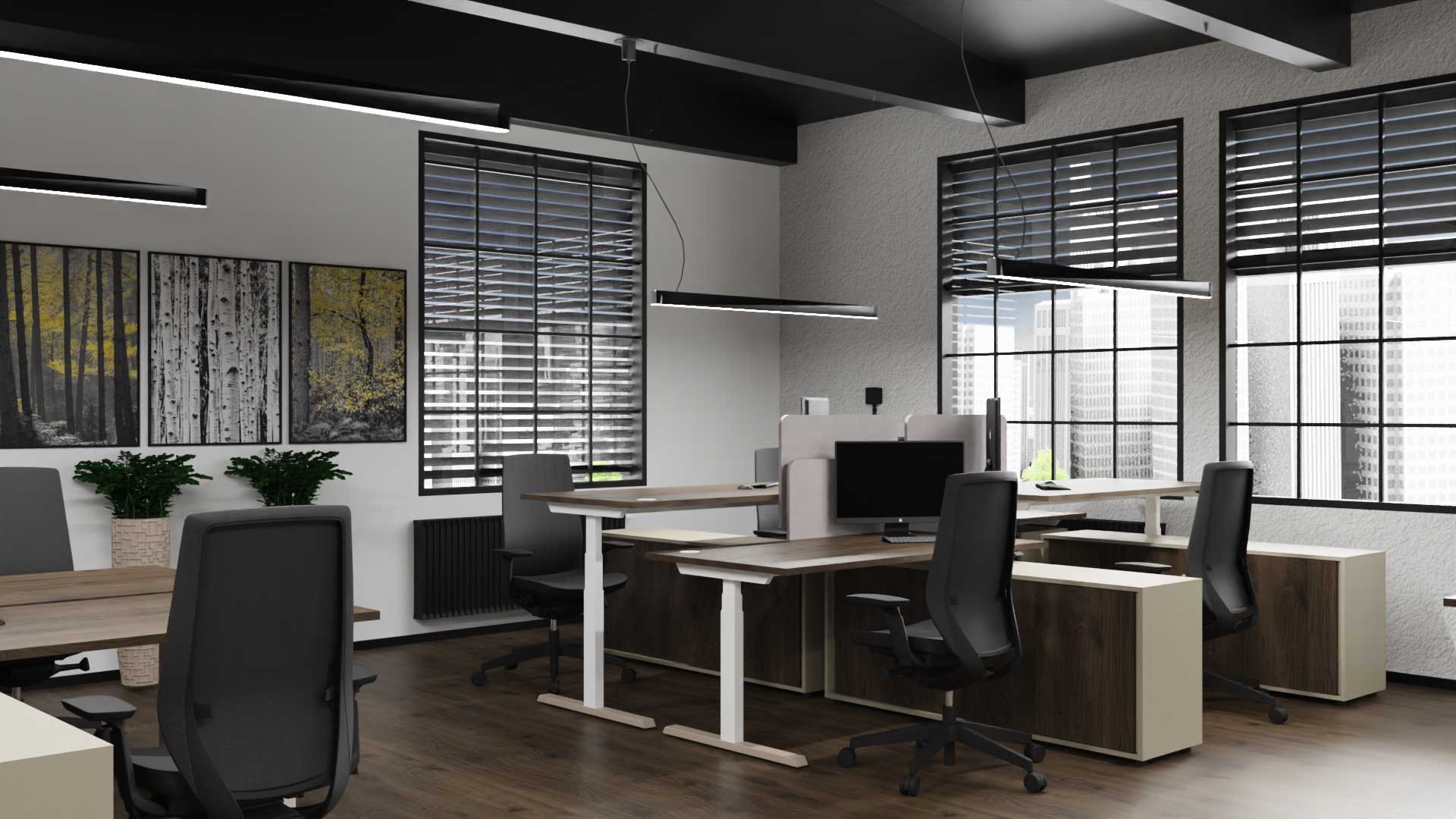 Acoustic partitions which insulate sounds
A modern office space should not lack dedicated acoustic partitions, which are designed for open-plan spaces. It is known that office activities include both team work and individual tasks. The space must be designed in a way to provide convenient conditions for both types of activities. The acoustic walls from MARO Office Furniture Factory constitute an ideal solution. Their purpose is to separate individual work areas and provide silence and comfort.
Partitions absorb sounds and significantly reduce noise. That benefits concentration and productivity. They can be placed between workstations, in chillout zones or around office appliances to silence their operation. Acoustic walls are available in standalone (equipped with feet) and mobile (on castors) versions. Their wide range of sizes allows a great degree of flexibility. You can place the partitions individually or create sets. An additional advantage is a soft, nice-to-touch surface for pinning notes.
Eye-catching conference tables
Most modern offices are equipped with conference rooms. It is difficult to imagine such a room without a large conference table. You will definitely find this piece of equipment at MARO – an office furniture producer. The broad offer and extremely original designs are the hallmarks of our brand's products. A large variety of conference tables allows you to freely arrange the space to suit your needs. It is worth bearing in mind that they are a showpiece of the company. Most crucial meetings are held in conference rooms.
Currently, it is trendy to have sophisticated and minimalistic office spaces. We may choose simple or oval tops made of chipboard or stone, different leg shapes and a multitude of materials and fabrics. MARO conference tables offer sophisticated design and an option to hide cables in the channels in the table legs. Netboxes integrated with the table tops provide effortless access to electricity which is vital during long hours of business meetings.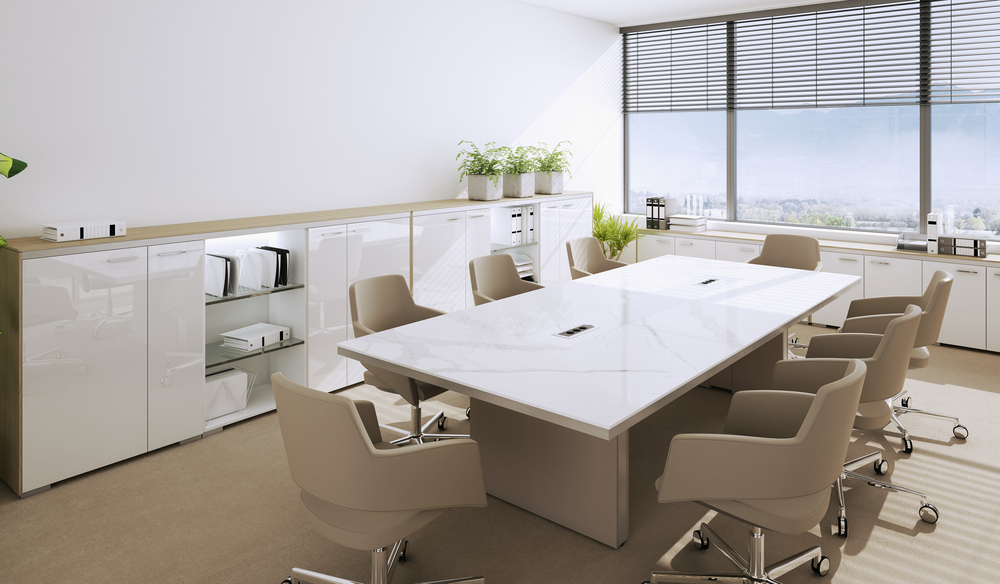 Tables for shared spaces
Office furniture for shared spaces should be mobile. That is why Wariant tables will be an excellent idea for those rooms. This is a mobile version of our functional conference table. It will work well in a dynamic office, where there is a lot of teamwork. It can also be used for individual work as the table separates the user from the rest of the employees. Thanks to that you get a private space away from the buzz.
"Meeting Place" table is equipped with castors, which makes it very easy to move. The large top allows you to work with several people at a time. The upholstered board with a note pinning option is placed on the outside, and therefore such a solution fosters communication between employees. The high quality and durability of the furniture guarantee that it will serve your employees for a long time ahead.
Lockers tailored to your employees
Custom lockers for storing your personal belongings are also indispensable in your office. How do they work? Once your employees have finished their work, they put their belongings in an individually assigned locker. This allows them to keep their desks tidy, which directly translates to work efficiency. All documents are kept safe in lockers and everyone knows where they are (no need to spend time trying to find them).
It also promotes the more and more common concept of desk-sharing (employees do not have assigned desks and take the ones that are available at the particular moment). The lockers from MARO Office Furniture Factory can be fitted with locks with removable cylinders, mechanical combination locks as well as electronic locks with access cards. In addition, their hallmark is a trendy design, perfectly complementing the rest of your office equipment.
Modular furniture
You should also take a closer look at the modular furniture offered by MARO, especially the cabinets from Wariant collection. What distinguishes them from others is an innovative mounting system, thanks to which each user can build a structure fully adapted to their current needs and later alter it. This is a giant step towards flexibility and multifunctionality. The cabinets can also be fitted with a mobile base to make them easier to move around. Giving priority to convenience, ergonomics and visually pleasing, organized design, we boost our chances of success. Your employees will come to the office more eagerly and all the functionalities will considerably enhance their performance at work.